My last post on Jeff Sessions covered most of July 2017, when Trump ended up expressing his disappointment with the AG.
Sessions replied that the US president's comments were 'hurtful'.
Many Trump supporters suggested that this was all a Sun-Tzu gambit between the two men, which I'd also hoped was the case.
Yet, The Conservative Treehouse (CTH) said, somewhat unusually, given the popular site is all in for Trump and his cabinet choices:
… the MAGA community has largely portrayed the rift as if the Presidential critique was part of a larger strategy between the President and Attorney General. If we wait long enough some mysterious master plan is eventually to be discovered.
However, the subsequent POTUS tweets and comments do not indicate any joint strategy at all. What they do actually show is a genuine disappointment and frustration with the focus of Jeff Sessions; and the cabinet member's apparent unwillingness to confront the corruption within the DOJ and by extension the larger DC swamp.
Yet, instead of taking the president's comments on board by going after corruption surrounding the Clinton Foundation and the Obama administration (including the IRS's hounding of Tea Party supporters), on July 27, 2017, Sessions's Department of Justice (DoJ) issued the following tweet and announcement about MS-13:
Hundreds of MS-13 Gang Members Charged by Salvadoran Government During Visit by Attorney General Sessions
As important as that was, it was time to focus on people and crimes in Washington DC. As the former Democrat founder of The Trumpet wrote a week earlier (emphases in the original):
President Donald J. Trump wants the Justice Department to move rapidly to implement his agenda and that is why he built a fire under Attorney General Jeff Sessions. The AG must either build a fire to get his department moving forward or he will burn.
Going back to Sessions's 'hurtful' remark, it is useful to know that he said that during an interview to Fox's Tucker Carlson … in El Salvador, no less, on July 27. Even CTH thought something was wrong with that picture:
It's a little ironic that General Sessions goes on to talk about his understanding of President Trump's frustration with him not paying attention to domestic corruption issues surrounding Washington DC…. WHILE THE Attorney General IS IN EL SALVADOR !! 
Hello?
Anyone ever wonder if people in Session's inner DOJ policy office are not intentionally keeping their bosses schedule busy with busybody work outside DC in an outcome of their own self-preservation efforts?   Or is the AG deciding this far-away policy direction and emphasis of his office all on his own?…
On the other hand, The_Donald was full of Sessions supporters that day, bar one, who commented:
Hey Sessions you think while you ponder the deep crevasses of your feelings in El Sa[lvador], maybe you can take a look at testimony today made to congress. You know, the testimony where it's admitted the Russians funded Fusion GPS to create the fake dossier? You know the dossier used to create the Russian collusion story and the justification Obama used to put Trump and his team under surveillance?
Lame Cherry, who is rumoured to have had a past in US intelligence, had this take. After Sessions would order deputy AG Rod Rosenstein to fire Robert Mueller, Sessions would then fire Rosenstein with this result:
Jeff Sessions would then shut down the persecution of Western Americans in the Bundy's and immediately indict Hillary Clinton, image Obama, and the host of conspirators on treason charges from Comey, to Brennan to Lynch, and leave a directive that anyone in the media, Congress or the judiciary who attempted to subvert this would be immediately arrested on conspiracy charges and then resign, so that in August President Trump could appoint an Attorney General who would enforce the laws of the United States and protect the Citizens and the President.
If Jeff Sessions would accomplish the above, he would be hailed in history as a hero in America like Patrick Henry in breaking the coup and the cartel, if he did this and the coup is successful he will be more reviled than Richard Nixon, and in history there is only one thing that matters, and that is that they remember you one hundred years later.
However, even Lame Cherry doubted Sessions would be enough of 'a real man' to do that.
Fox News pundit Gregg Jarrett pointed out that Trump would have cause to fire Sessions:
Clearly, Sessions was considering disqualifying himself well before he took the oath of office. It was not something that simply dawned on him the moment he raised his right hand in the Oval Office ceremony. And there stood the president, expecting his new attorney general to serve the nation fully and honestly. In retrospect, it was a significant and deliberate deception by Sessions.
On this basis alone, President Trump would be justified in firing him. In the alternative, Sessions could choose to resign. Either way, it is apparent from Trump's recent remarks that he is more than "disappointed" in his attorney general. He has lost confidence in Sessions.
One can legitimately debate whether Sessions was required to recuse himself. Under the law (28 CFR 45.2), there is sufficient latitude and discretion for Sessions to have remained involved in the Russia investigation. The legal standard is a subjective one.  One person's interpretation of the language is invariably different than another person's judgment.
Regardless, President Trump was entitled to know the truth. He deserved an attorney general who, at the outset, was forthright about his intentions, not someone who was hiding his plan to step aside from a major investigation that would surely impact the new administration.
The House judiciary committee called on Sessions and Rosenstein to appoint a second special counsel, one that is impartial, to investigate the 2016 election allegations. Well, there are no impartial special counsels. Imagine that running concurrently with the Mueller probe. What are these politicians thinking?
Meanwhile, Congress was quick to warn Trump against dismissing Sessions. Lindsey Graham (R-South Carolina) said there would be 'holy hell to pay' if Trump fired Sessions. The Washington Times reported:
"I am 100 percent behind Jeff Sessions," Mr. Graham, South Carolina Republican, told reporters on Capitol Hill. "The chairman of the Judiciary Committee sent a very chilling tweet yesterday that there will be no confirmation hearing for a new attorney general in 2017. If Jeff Sessions is fired, there will be holy hell to pay.
"Any effort to go after [special counsel Robert] Mueller could be beginning of end for the Trump presidency unless Mueller did something wrong," he said.
Washington DC's Fox5 had more, not only from Lindsey Graham …
"Jeff Sessions is one of the most decent people I've ever met in my political life," said South Carolina Sen. Lindsey Graham. "President Trump's tweet today suggesting Attorney General Sessions pursue prosecution of a former political rival is highly inappropriate."
… but also other senators:
Sens. Richard Shelby of Alabama, Thom Tillis of North Carolina and others also voiced support of their former colleague, as did several key conservative religious leaders and Breitbart News, the conservative news site formerly run by White House chief strategist Steve Bannon.
Former South Carolina Sen. Jim DeMint said he understood Trump's frustration with "the endless media obsession over Russia" and his inability to get his agenda through Congress. But he cautioned that "pushing Jeff Sessions out won't get Congress to move forward on his policies or stop liberals['] attacks. And Trump would lose a great ally and widely respected advocate for the rule of law."
That said, the bipartisan Senate Appropriations Committee denied Sessions the opportunity for the federal government to interfere in state cannabis laws. The Daily Caller reported:
The bipartisan rebuke comes after numerous attempts by Sessions to petition Congress to give the Department of Justice power to crack down on state legalization laws.
This is where Sessions's mindset was — and is. So, it was unsurprising to find out that Sessions was rumoured to replace the then-new chief of staff General John Kelly as head of the Department of Homeland Security. Alas, that never came to fruition.
Kelly told Sessions his job as AG was safe.
Sessions had a slight flurry of activity a few days later. On August 1, he addressed black law enforcement executives at their conference in Atlanta. On August 2, he swore in the new FBI director, Christopher Wray, another do-nothing DoJ disappointment. On August 4, news emerged that Sessions was working on eradicating DoJ funding for 'community organising' groups, e.g. La Raza, now Unidos US. That day, Sessions gave a press conference announcing he was going after leakers (zzz). Looking back, this was probably a half-hearted Trump tweet, despite its notional enthusiasm:
After many years of LEAKS going on in Washington, it is great to see the A.G. taking action! For National Security, the tougher the better!
The_Donald's contributors were divided. One said:
It's funny bc this is almost like the McMaster situation. Trump says something negative or makes a negative move (fire pro Israel ppl) the media praises that person for days. Trump will then use those same people to drop the hammer. It's all deception aka the Art of War.
Another had a different impression:
It went exactly how I thought it was going to. More bark no teeth.
IMO Sessions is a limp dick at this point. I have zero confidence in the people saying this is 8D intergalactic blind folded backgammon, played on the moon. Looks more like they are constantly on the defense with NO offense.
What a joke, did we win the election? Hard to tell these days.
Mid-month, after Charlottesville, Fox News reported that Sessions announced a federal probe into what happened:
"The Richmond FBI Field Office, the Civil Rights Division, and the U.S. Attorney's Office for the Western District of Virginia have opened a civil rights investigation into the circumstances of the deadly vehicular incident that occurred earlier Saturday morning," Sessions said in the statement. "The FBI will collect all available facts and evidence, and as this is an ongoing investigation we are not able to comment further at this time."
That move heartened many Trump supporters, but I do not recall reading much of an outcome pointing to anything we did not know at the time.
Around that time, on August 12, the Washington Examiner reported that Sessions went out to dinner with GOPe Senate majority leader Mitch McConnell, in hot water after Trump criticised the Senate's failure to repeal Obamacare:
Senate Majority Leader Mitch McConnell and Attorney General Jeff Sessions were spotted having dinner together Friday night after becoming the recent targets of President Trump's Twitter wrath.
The duo dined together at Ocean Prime in Washington, D.C., according to Politico Playbook.
In September, Sessions's DoJ — and the FBI — came under fire from the House intelligence committee. On September 5, the Gateway Pundit reported:
In what is likely the most underreported story in months, the House Intelligence Committee has quietly subpoenaed the Department of Justice and the FBI, in order to obtain documents relating to "Trump dossier" author Christopher Steele.
Sessions's supporters didn't mind, because that day he was introducing Trump, who announced that DACA — Obama's 'Dreamer' programme — was ending that day. Sessions pledged to uphold the law in that regard.
On September 14, the New York Post reported:
President Trump called Attorney General Jeff Sessions "an idiot" and said he should resign after learning that a special counsel had been appointed to lead the Russia investigation, a new report said Thursday.
Sessions later told friends Trump's demeaning tirade during an Oval Office meeting in May was the most humiliating experience in his decades of public life, the New York Times reported.
Breitbart said that, according to the New York Times, this news emerged as a revolt by leakers against Sessions's efforts to root them out:

As Attorney General Jeff Sessions ramps up efforts against leakers, it appears that they are striking back with a story aimed to humiliate him.
Unnamed "current and former administration officials" told the New York Times supposed details from an Oval Office meeting months ago where the president allegedly dressed Sessions down after getting word that Robert Mueller was to be appointed special counsel.
The_Donald's readers were divided on the story. This was probably the best comment, particularly the last paragraph — which is telling (emphases mine):
… I have never once said anything negative about Sessions, despite all the opportunities to do so. I have been holding out hope that after months and months of waiting, he'll finally announce that all along he's been working to prove to the American people that justice is the same for all Americans, whether you live in Martha's Vineyard or a trailer park.
I'm also not saying the guy is doing a terrible job, either. Someone is leading the nationwide crackdown on child molesters and sex trafficking. I am sure in some/a lot of areas, Sessions is doing a great job.
I just feel that Sessions had no cause to recuse himself except inflated, manipulated stories from the lying Leftstream Media, and instead of taking it like a man, instead of weathering the storm as our President has been continually doing, Sessions stepped out of the way to avoid any personal ramifications. After he did that, the same lying Leftstream press has largely left him alone.
However, as the month progressed, Trump supporters grew restless. On September 15, the Trump-supporting Lou Dobbs asked whether it was time for Sessions to stand down. Fox News's Gregg Jarrett was part of the discussion.
In fact, Jarrett had more to say in the days ahead, this time on Hannity on September 19. This was because the Mueller investigation was going nowhere — and still is. That day, someone tweeted the following along with the graphic below:
@POTUS Can we PLEASE get MUELLER out of our city? Him & Sessions can hold hands leaving NO EVIDENCE HES COLLECTED IS CLEAN ITS ALL TAINTED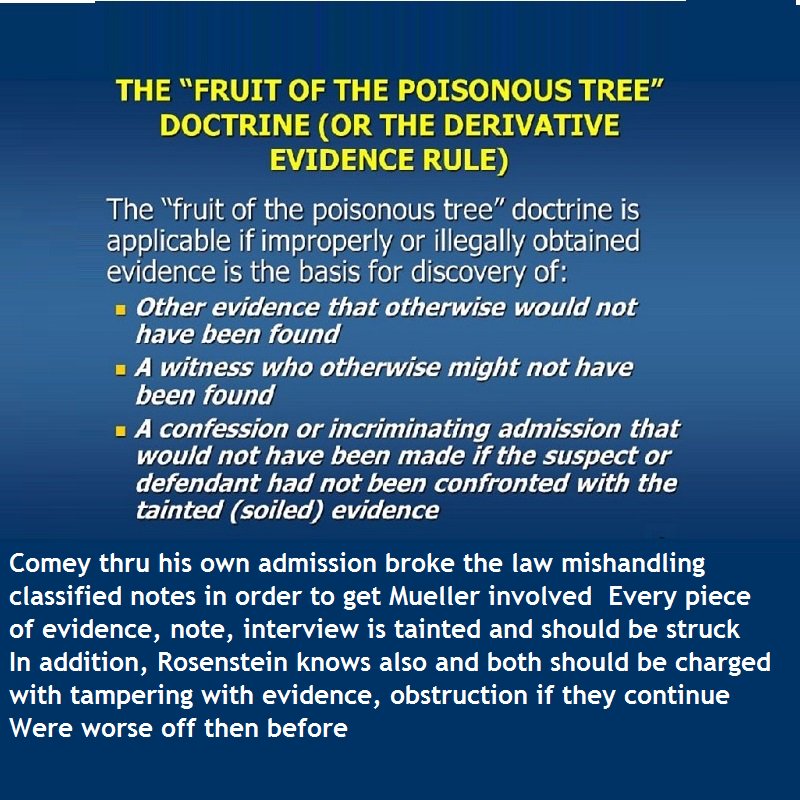 Three days later, at a Trump rally, David Martosko of the Daily Mail US tweeted:
"LOCK HER UP" chant comes back. Trump: "You gotta speak to Jeff Sessions about that."
On September 26, Sessions appeared on Tucker Carlson Tonight to weigh in on the NFL:
SOON: AG Sessions defends Trump's criticism of NFL players: take a moment & STAND when the natl anthem is played, what's wrong with that?
On September 28, Christopher Wray was formally installed as FBI director. Sessions said:
Nothing is more important to me than insuring that the nation has a director of the FBI of the highest quality.  You can be sure of that.
After much analysis, I was pleased to recommend his name to President Trump, and thrilled that President Trump nominated him.  His fine record, reputation for integrity, and professionalism led to unanimous vote in the Judiciary Committee and a swift and an overwhelming bi-partisan vote of 92 to 5 in the full Senate to confirm him.  That strong confirmation vote was a good day for America …
Director Wray meets that test in full. His judgment and integrity will always lead him. He has no hidden agendas.
Trump supporters, myself included, did not really analyse this fully at the time. Wray received little opposition in the Senate and Sessions's fulsome remarks give reason to believe that both he and Wray are part of a hidden anti-Trump agenda.
On that note, it is interesting that Sessions's newish chief of staff, Matt Whitaker, appointed on September 14, is a Bushie and worked for CNN. From Radio Iowa:
President Bush named Whitaker the U.S. Attorney for the Southern District of Iowa in 2004 and Whitaker held that post for five and a half years. In 2014, Whitaker was one of five Republicans who ran for the U.S. Senate, the year Joni Ernst won the GOP primary and the general election …
Whitaker has recently been a CNN legal commentator …
On September 22, HuffPo reported artful wording from Whittaker on the Mueller investigation:
Attorney General Jeff Sessions has appointed as his chief of staff a former federal prosecutor who has written that the special counsel investigation into the Trump administration could be turning into a "witch hunt" …
Whitaker wrote that Deputy Attorney General Rod Rosenstein, with whom he'll now be working closely with as Sessions' chief of staff, should "act to ensure the investigation is within its jurisdiction and within the authority of the original directive."
Yet, since then, Mueller's remit seems to know no bounds.
In October, more news hinted that Sessions might not be the AG Trump supporters had imagined.
On October 1, former congressman Jason Chaffetz appeared on Judge Jeanine Pirro's show to say that Sessions wasn't too bothered about pursuing subpoenas, because he did not want to pursue previous administrations. From the Gateway Pundit (bold emphasis in the original, italics mine):
Chaffetz: I can tell you that while I was in Congress and the Chairman of the Oversight Committee, I did go over and visit with Attorney General Sessions and it was one of the most frustrating discussions I had because whether it was the IRS, Fast and Furious, the email scandal that we went through, I did not see the Attorney General willing to just let Lady Justice administer justice and then follow through. I understood maybe the last six months of the Obama Administration…
Judge Janine: Wait a minute I don't have that much time. You spoke with Sessions on IRS, Fast and Furious. Did he give you a reason? Did he say he was presenting anything to a grand jury? Yes or no?
Chaffetz: No, he basically let me know he wasn't going to pursue anything on the major cases.
Judge Janine: So IRS, on the major cases? Are we talking about Hillary Clinton, because I haven't even gotten to her yet.
Chaffetz: Yes, the email scandal of Hillary Clinton. We had Bryan Pagliano. I issued a subpoena for him to appear before the Committee and he said "No". He didn't even show up. We issued another subpoena. The US Marshals served it. And you know in my world, if you're in court, I guarantee you that a subpoena is not an optional activity. We wanted the Attorney General to prosecute him and he said "No".
Unfortunately, Sessions's position was — and is — unchanged from earlier in 2017, which USA Today recapped later that summer:
"This country does not punish its political enemies," Sessions told members of the Senate Judiciary Committee. He went on to acknowledge that his own critical remarks of Clinton during the 2016 presidential election disqualified him from launching such an inquiry …
On October 19 a Fox Business video appeared: according to London Center for Policy Research President Tony Shaffer, Sessions refused to lift the gag order on an informant who knows about the probe into the Clinton-related scandal that is Uranium One. By October 28, the gag order was lifted, as Sessions discussed with Fox's Bret Baier:
BAIER: So, your department lifted the gag order on this FBI informant tied to Uranium One investigation. Now Congress is involved in that investigation. John Roberts has sources saying that the president was involved in the discussion and pushed for that decision. Is that true?
SESSIONS: Well, I haven't talked to him about that. What I will say is that Senator Grassley has been direct with us for some time. We worked with Senator Grassley and are very happy to be able to approve his testimony before the Senate judiciary.
BAIER: But did Don McGahn, White House counsel or deputies tell you or your people to say the president really wants this to happen?
SESSIONS: I have not talked to him about that, but I think it's a good thing that it's worked out and we are very pleased about it.
Sessions also told Baier that the FBI would co-operate in handing over documents relating to alleged Trump-Russia collusion:
BAIER: There was some frustration, House speaker and others, that it's taken a long time for your FBI to kind of produce the documents around this.
SESSIONS: They have been, you know, concerns about that, they've been pressured for that. There are reasons why the FBI should not provide details of their investigation in the middle of investigation. However, in this situation, I think it's appropriate. I'm glad they've accepted the request.
It is worthwhile remembering that Rod Rosenstein, Robert Mueller, Andrew McCabe and James Comey have significant conflicts of interest in opposing Trump. McCabe was finally sacked. Comey was sacked long before then, but is touring the nation — and other countries, e.g. Germany — bad mouthing the president. As a post on The_Donald said:
… Sessions should resign if the others don't.
Unfortunately, Jeff Sessions — asleep or awake — is still comfortably in place with office, limo and other perks paid for by the American taxpayer.
More about Sessions to follow.